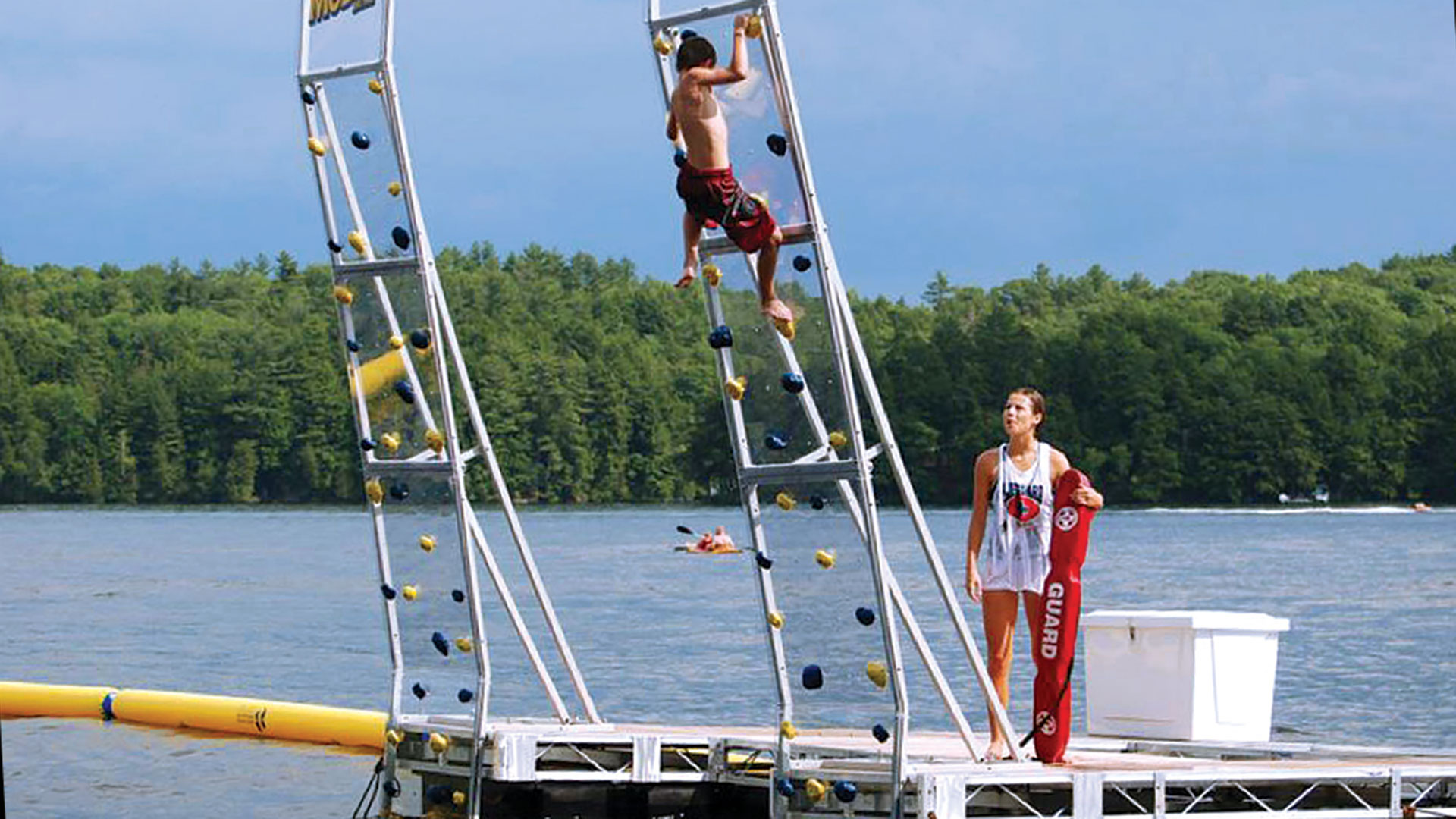 Verona, Wis., (October 2012) – Looking to bring the challenges of wall climbing on land to the thrill of open water? CRS now offers a floating climbing wall dock that makes the pool-constructed AquaClimb possible on waterfronts. It's an innovative, new product that masters the unique challenges lake waters present.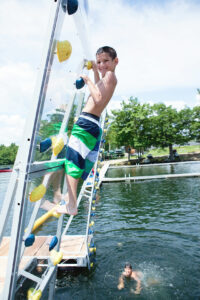 "Waterfronts are exposed to an ever-changing environment," says Ron Romens, CRS president. "Heavy winds, varying wave heights and depths of water all affect the structure of floating docks. Our floating climbing wall dock is specifically designed to safely accommodate these conditions for a vast array of AquaClimb walls."
CRS takes this even one step higher. Because each waterfront location is unique, Romens and his team evaluate the site and engineer a plan specifically for that environment.
"We want to give lake water enthusiasts the same climbing thrill a pool offers, yet we want to insure their safety in all lakefront conditions," says Romens. "
The AquaClimb is one of many exciting water recreational products CRS provides for waterfront and pool facilities. It's an aquatic climbing wall that creates a rigorous challenge for explorers of all ages and skill level. When climbers summit their goal they simply let go and freefall back into the water. Built with a stainless steel frame, the AquaClimb has a transparent climbing surface so there's nothing to block visibility and light.
So how do lake adventurers like the AquaClimb and its floating dock?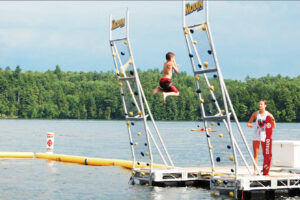 "We love it. We haven't had any safety issues and it has performed just as we expected," says Howard Salzberg, owner of Camp Modin in Maine. "We're always trying to add something to our program, something that's a challenge. We have a climbing program on land, and we thought it would be fun to have one on water as well. The more activities we have, the more campers we can entertain and the more opportunities for those kids to have a meaningful camp experience."