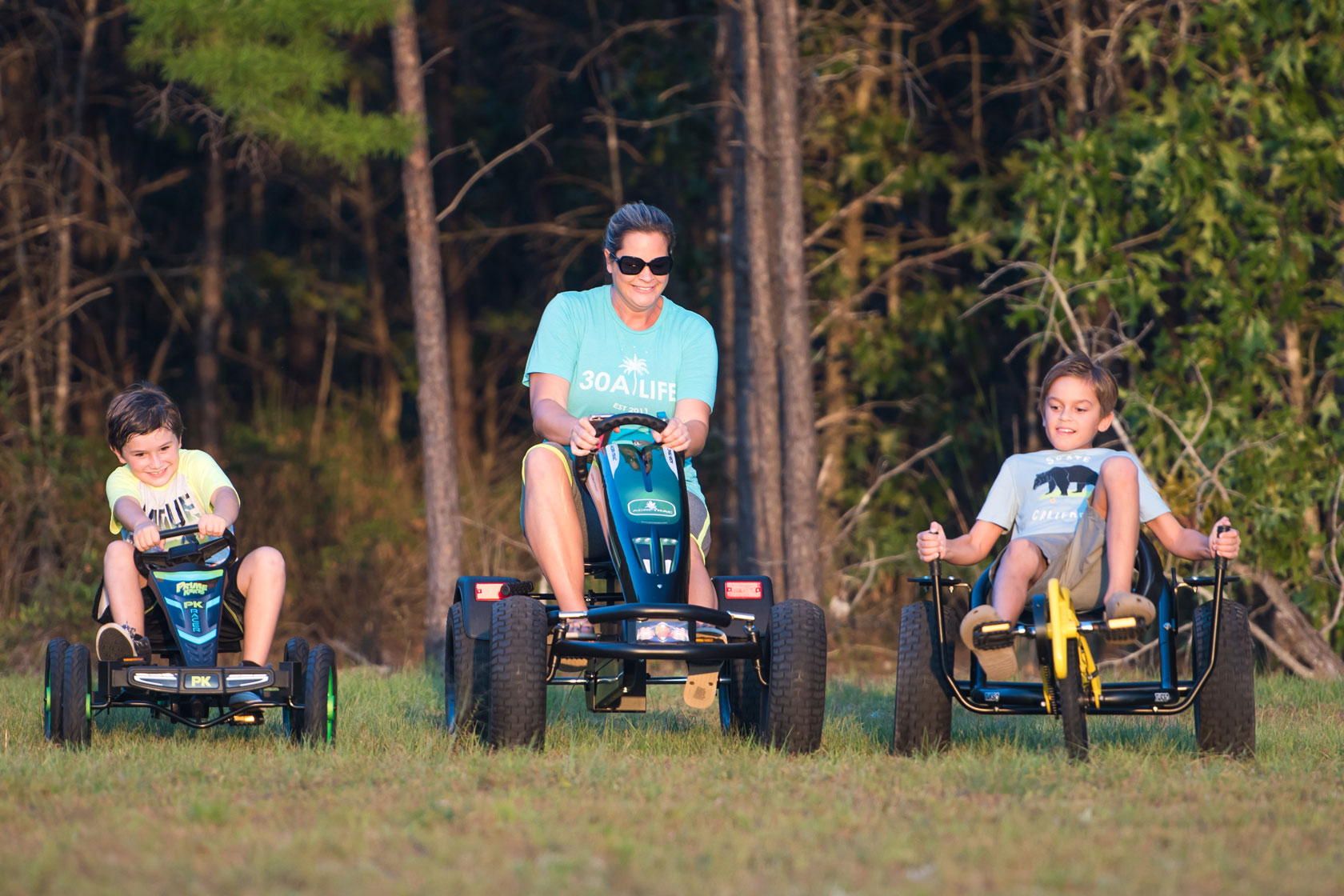 Pensacola, FL – Prime Karts announced today that it has appointed Commercial Recreation Specialists (CRS) as its distributor for commercial-grade pedal karts in the Camp, Campground and Municipal markets throughout the United States. The agreement includes distribution of pedal karts and spare parts.
"We are very excited to partner with CRS for distribution of our Prime Karts in the camping and recreation markets" said Jeff Fisher, Executive President of Prime Karts. "I have known Ron and Rich for over 15 years and our companies hold the same core values regarding quality, service, innovation, and continuous improvement so this is a great fit for Prime Karts. We believe that together we can better service our customers and leverage our strengths and core competencies. "
"Over the last 17 years CRS has established itself as a premier supplier of commercial-grade recreation equipment. The relationship with Prime Karts allows us to extend our land-based solutions by adding their pedal kart line to our portfolio" said Ron Romens, President of CRS. "With the addition of Prime Karts' offerings to CRS' extensive product portfolio and by leveraging our support infrastructure we can provide our customers with a total recreation solution."
About Prime Karts
For over 45 years, the PRIME name has been synonymous with quality, value and service in the transportation and recreation markets. Since introducing pedal karts in the North American market 17 years ago, PRIME has applied the knowledge and expertise learned from our customers as well as our own rental business into manufacturing the BEST commercial pedal karts available.
As a growing family owned business, customer service is not a department, but rather a core value of all the staff. That's why we define success in the number of satisfied customers. We would like to thank all of our 1,000+ customers for allowing us to serve you for over 17 years. We appreciate and value your business.