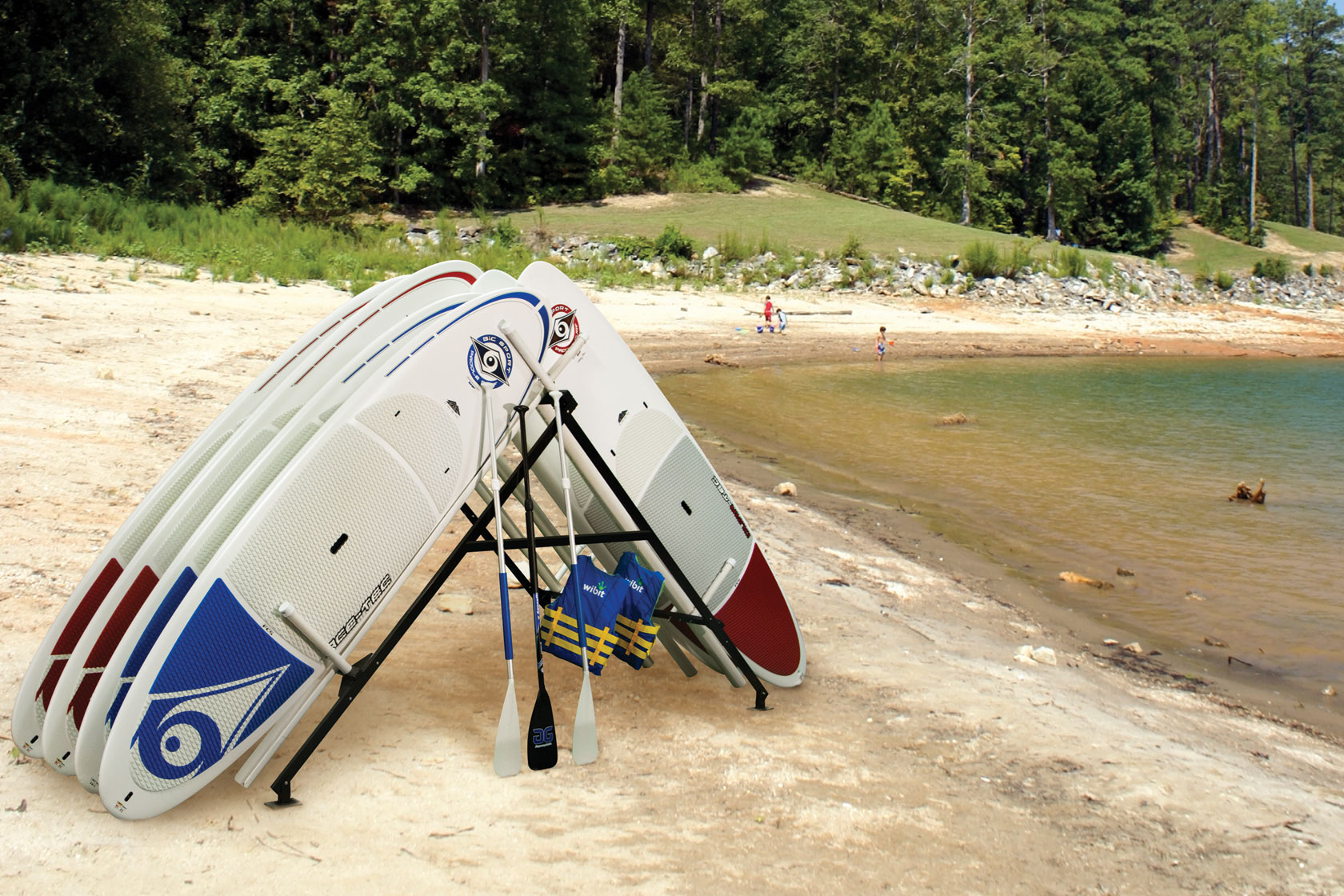 Verona, WI – Imagine water enthusiasts being drawn to an inviting lineup of stand-up paddleboards (SUPs) ready for the bold, adventures of your waterfront. Commercial Recreation Specialists (CRS) now makes this possible with its innovative SUP Rack.
Exclusive to CRS, the SUP Rack provides an ideal solution for storing your SUPs. This vertically angled storage system brings greater visibility to paddleboards and enhances rental opportunities for waterfront operators. Crafted from durable powder-coated, airplane-grade aluminum, thick PVC tubing and stainless steel hardware, the SUP Rack withstands both salt and fresh water environments and holds up to eight boards at a time, depending on board thickness.
"This upright storage rack not only gives great visibility, it helps maintain the life of the paddleboards," says Shannon Brower, Marketing Specialist for CRS. "The SUP Rack is much easier for users than traditional racks since it allows them to lean a board in and out of the rack rather than lifting and sliding it into a horizontal position. The less sliding there is, the less potential for damage to the board."
The SUP Rack also features self-leveling feet for greater stability and offers the added convenience of being collapsible for off-season storage to waterfront operators. When fully loaded, the SUP Rack is approximately 15'10.5" in length and 5'6" in width.