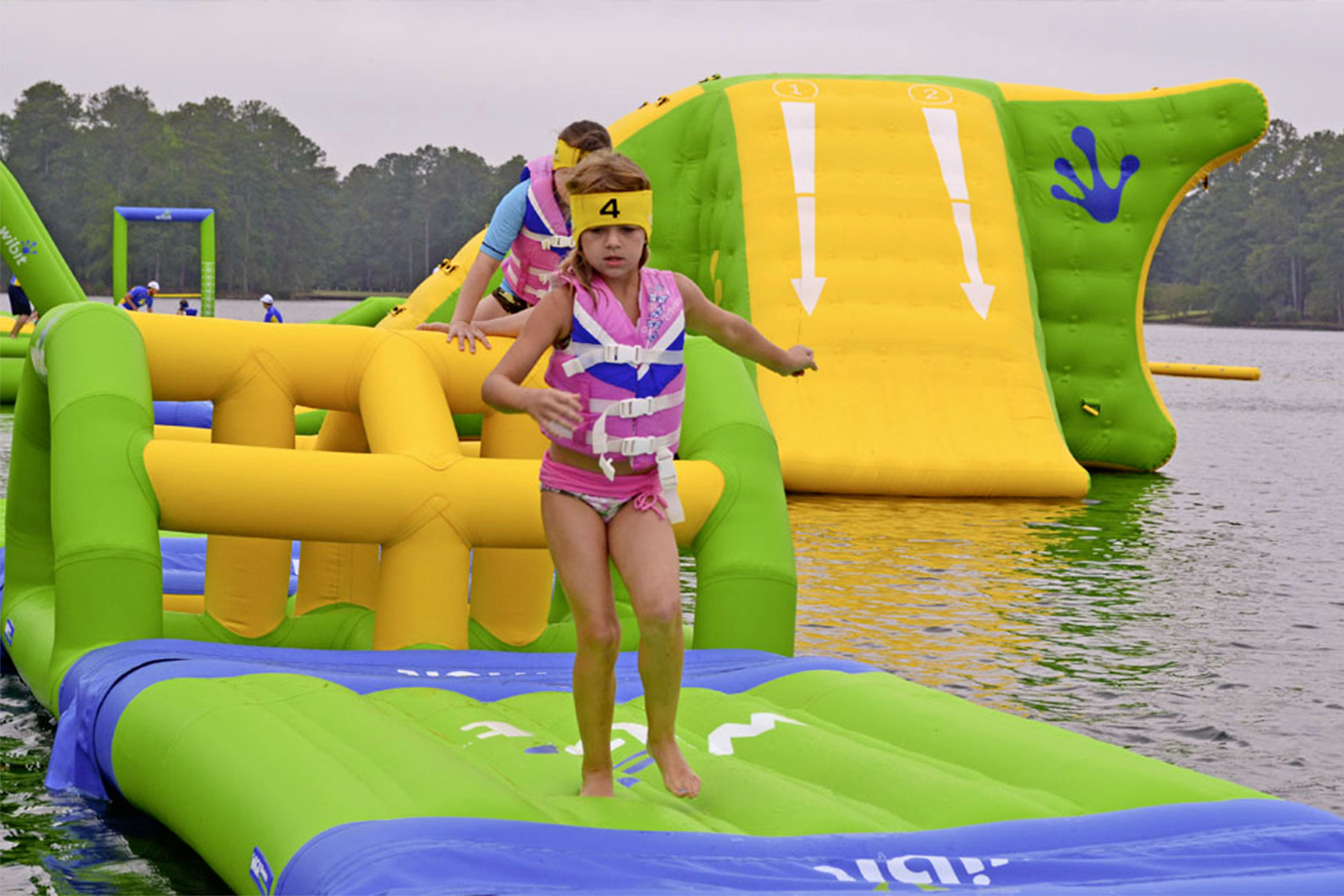 Verona, WI – Commercial Recreation Specialists (CRS) recently announced their Top Performers of 2009, based on sales, customer and user feedback, and there were two clear winners:  the Aquaglide Summit Express and Wibit's modular inflatables, according to Ron Romens, president of Commercial Recreation Specialists.  The Summit Express, an aquatic play station with a 12-foot-high terraced climbing wall that leads to the top of a zero-entry slide, with a bounce cave below, exceeded all expectations and was awarded "2009 Best Wow Factor".  This gigantic, floating activity zone is versatile, because it stands alone or can be the grand focal point of an entire AquaPark.  "The Summit was so popular, it was completely sold out before the end of the season," said Romens.  Summit is one of several products included in Aquaglide's Platinum line, designed with a focus on quality and innovation and ideal for a variety of commercial uses including camps, resorts, municipalities and campgrounds.
Wibit was selected as the "2009 Best Aquatic Game or Competition".  Even though it was introduced late in the season, Wibit was hugely successful at camps, aquatic centers and municipal pools.  The Wibit line includes durable, modular components that easily connect to create a nearly endless variety of challenge course on the water.  "Wibit has become one of the most active items we have on our waterfront, used primarily as a planned activity at our camp, kids are always asking when it's going to be 'Wibit Day,'" said John Villapiano of Seashore Day Camp in Long Branch, New Jersey.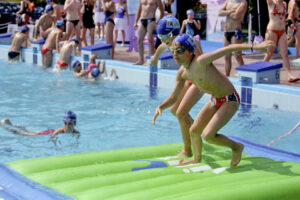 Wibit's modular circuits quickly turn any pool or waterfront into a challenge course where teams can play or compete in a wide variety of configurations.  Family friendly competitions, pool championships, team building and neighborhood challenges are only a few of the possibilities with Wibit.  Because these types of activities have been found to boost revenue by creating excitement, increasing attendance and growing membership, CRS expects Wibit's exceptional performance to continue through the 2010 season and beyond.  After a Wibit demonstration at the Family Aquatic Center–Pool in Summit, New Jersey, aquatics director Judith Leblien Josephs said, "No one could get enough of Wibit… lifeguard staff, swim class participants, teens, elementary school-aged kids and their parents were all waiting in line to run the course one more time."
CRS anticipates several more members of the Platinum line to also become top performers in 2010, including the Freefall (the Summit's "little brother"), Rockit and Jungle Joe.  All three of these products are smaller in size, so they are able to fit into a more compact waterfront or even a pool environment, and also come with a smaller price tag.  Freefall takes the best of the Summit and packages it into a 10' wide x 18' long activity zone, with a terraced climber, up to a 10' slide and a mesh-bottomed splash station.  Rockit is a giant, circular rocker that provides hours of high-energy play for 2-8 adults, teens or tweens, fostering both competitive and cooperative play by making players work together to balance, rock it and roll it.  Finally, Jungle Joe is a 12' wide x 8' long x 7.5' high floating jungle gym for all ages with a multi-tiered climbing area and interior splash zones for relaxing.  Optional attachments, such as a Slide or Ladder Log, can easily be added; or Jungle Joe can even attach to a Summit Express, SuperTramp or other Aquaglide components, to create an extended play zone.