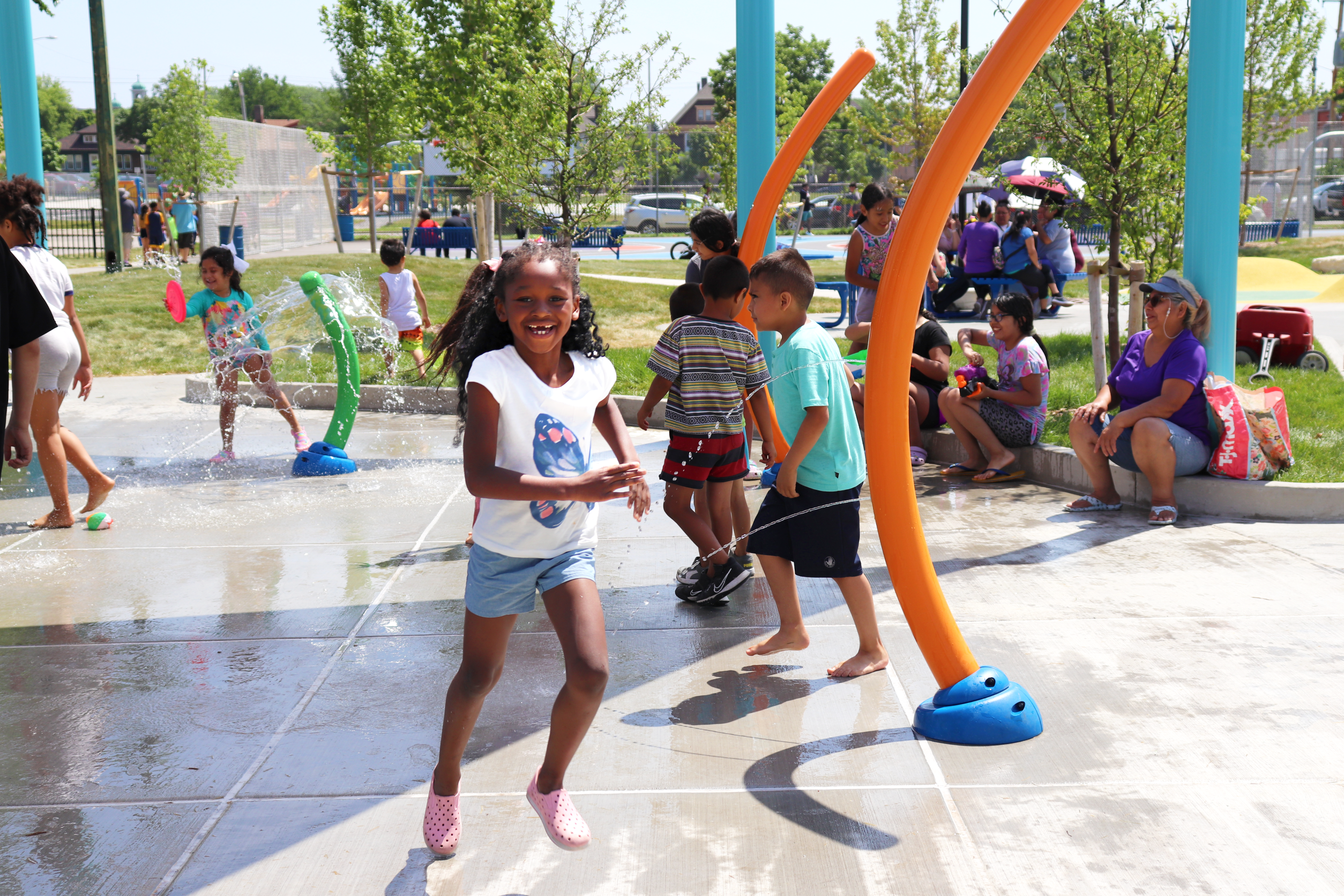 How to Make a BIG Splash Without a Pool
As communities in Iowa look to improve quality of life for citizens, provide amenities for residents, and attract families with children, splash pads are a safe and cost-effective recreational opportunity. In the past, pools were the way to go for a fun amenity that would bring more families to town. However, pools often have barriers and limitations for communities including cost, maintenance, staffing, and safety risks. Learn how splash pads can be an effective option in your town.
Today, splash pads are a logical alternative for communities that want to save money and reduce associated risks of pools, including a safety hazard like drowning. Splash pads generate excitement with the possibility of a new recreational amenity that will improve quality of life, health, and wellness, encourage exercise and play, and bolster economic development. Additionally, splash pads are more accessible for people of differing physical abilities, including young children who may find it difficult to swim and enjoy themselves at a pool. This presentation will explore the benefits and potential risks of splash pads.
The presenters will discuss these aspects of splash pads: Design considerations and permitting, Increased safety and accessibility, Programming , Improved quality of Life, Staffing , Maintenance, Capital and operational costs.
Speakers: Casey Patton, ISG; Cole Moeller, Commercial Recreation Specialists
Want more information on how to add a Splashpad to your community?
Contact a Recreation Specialist today by calling 1-877-896-8442 or click here to fill out our contact form.