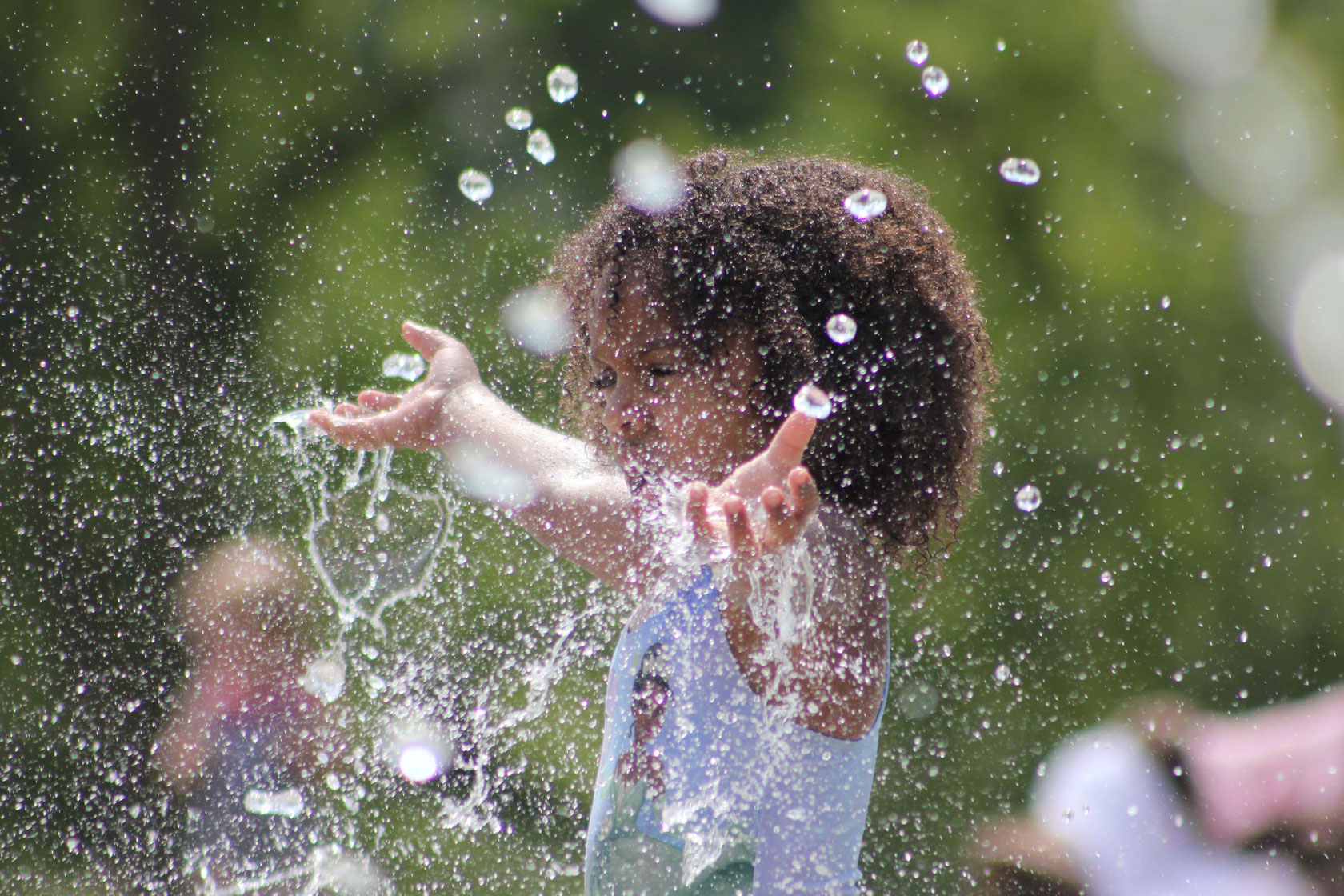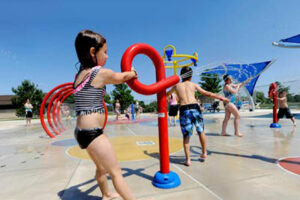 Kenosha, WI – What once was an out-of-commission wading pool for toddlers in Kenosha, Wis., is now a destination of splashing excitement for water enthusiasts of all ages. Thanks to a joint effort between the city's park and engineering departments and Commercial Recreation Specialists (CRS), the community now enjoys the Anderson Park Splashpad.
"The community needed to find a better alternative to our underutilized, aging wading pool. CRS supplied us with the winning solution. Our new Splashpad is not only the quality product and service we desired, it is now one of the most popular attractions at the park," says Kenosha Director of Public Works Michael Lemens.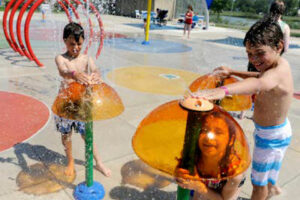 The 1,932-square-foot Vortex Splashpad® is a flat, concrete-surfaced recreation area that sprays, shoots or mists water upwards from geysers and jets in the raindeck and downward from colorful umbrella domes, run-through loops and other fun features. Because there is no standing water, the "zero-depth" pad eliminates the need for a lifeguard and children of all ages can enjoy the interactive sensation of varied water movements.
"We think it's neat," says Nicole John, a Kenosha resident whose children enjoy the park. "This was a big wasted area before, so it's a nice use of space. It's nice for the little kids who might be afraid of the bigger pools."
Also working with CRS on the project were architects from SAA Design Group, of Madison, Wis., who custom designed the splashpad to include 15 water features for a variety age groups. Together with CRS, they also formulated a sustainable water circulation plan which is managed by a Domepack Water Quality Management System (WQMS).®