Revitalize your playground with this fun, affordable addition to your park. Park-goers will love swinging hands-free and conveniently sharing the fun on social media.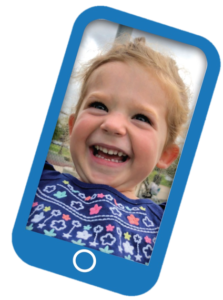 Capture videos or live-video chat with molded phone pocket
Generate buzz and exposure with social media sharing
Upgrade your playground on a limited budget
Increase capacity of your swing bay – no modifications needed
Choose from three swinging options – parent & child, two tots, or 'tweens
Try before you buy with our free SelfieSwing demo program!   
---
► HOW IT WORKS:
Your CRS recreation specialist will contact you to help choose the SelfieSwing model and answer any questions about the demo program.
There's no shipping cost to you! Just tell us where to ship the instrument below.
You can keep the demo unit in place until your new SelfieSwing arrives.
You will receive a SelfieSwing advertising package to promote availability to your residents
---
YES! I'd like to learn more about the SelfieSwing demo program! Please contact me:
Terms and conditions: Manufacturing and delivery of shipment may take up to five weeks. Program in available only in WI, MN, IA, and NE. The trial period will be 2 weeks beginning with receipt of swing. CRS Inc. will pay all shipping costs. After the trial period, the user will ship the swing back to CRS, Inc. (shipping instructions are supplied). Customer can keep the demo unit in place until the new SelfieSwing arrives. Limited time offer and subject to availability.