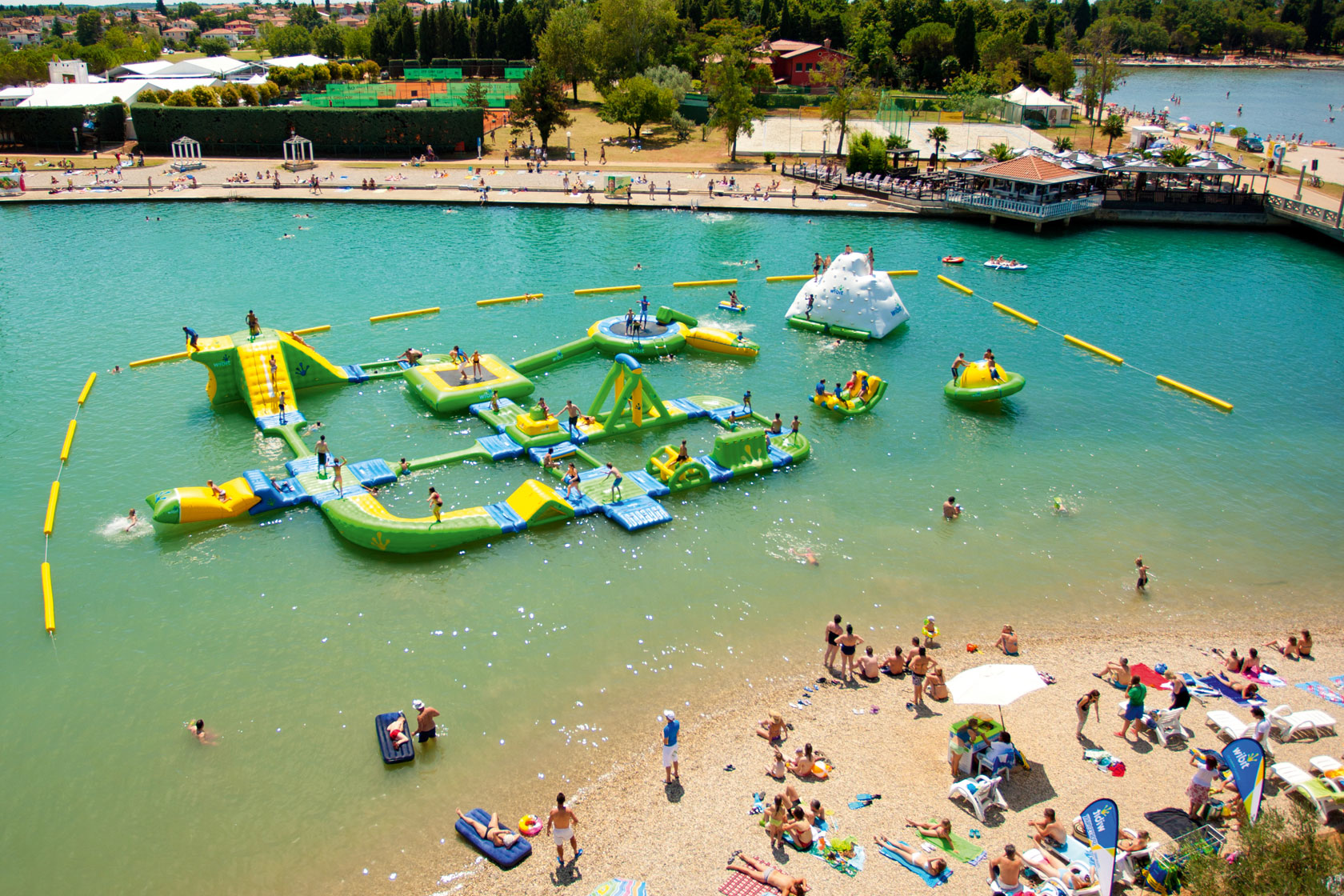 In the April 2016 issue of Recreation Management magazine, Chris Gelbach has a great piece about Waterfronts providing economic strength and charm. In the story, Gelbach talks with our own Ron Romens about how communities are developing waterfronts and waterfront amenities to drive tourism, draw people out into nature, get people more active and add to the quality of life. You can see the original story by clicking above, or read on below:
Across the nation, the trend of re-envisioning community waterfronts by restoring them to a more natural state, and by transforming them into recreational havens, continues unabated.
"People wan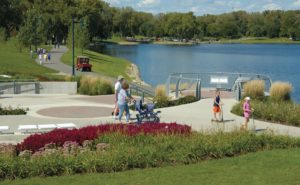 t to be on, in and next to water," said Scott Crawford, a senior partner for parks and recreation for RDG Planning & Design, an architecture and design firm with several Midwest offices. "It has a host of physical, mental, emotional and psychological benefits. And one of the simplest things that can be done is to just give people visual and physical connections to water, whether it's a lake or a river or a stream."
Industrial Waters Turn Recreational
As the industrial benefits of waterways have waned, their recreational potential has grown. "More and more communities are realizing that their rivers are no longer the corridor of commerce they used to be, and recognizing what an amenity they can become," said Mark Dawson, managing principal at Sasaki Associates, an architecture and urban design firm based in Watertown, Mass., that has worked on numerous waterfront transformation projects. "Once that lightbulb goes on, then the planning and design processes start to work."
One example of this development can be seen in Ping Tom Memorial Park, located in Chicago's Chinatown neighborhood. The project has transformed a former railroad yard into a 12-acre park featuring impressive river views, a children's playground, community gathering areas and Chinese landscape design. It also is home to one of the new Chicago River boathouses as well as a new fieldhouse with a gym, swimming pool, fitness center, green rooftop and other amenities.And in some cases, these transformations are turning once-neglected and environmentally unsafe areas into areas of growing recreational interest. One large-scale effort in this area can be seen in the transformation of the Chicago River. It has so far included the City of Chicago's construction of three riverfront boathouses, with a fourth on the way. It also includes a recent major extension of the downtown Chicago Riverwalk that features restaurants, seating, boating and other amenities.
Site Design Group, a Chicago-based architecture and design firm that has worked on several waterfront projects in Chicago, has worked on several phases of the project. As elements such as a natural shoreline that uses plantings, stone and other materials to clean the water have been added, and other efforts have improved the river's water quality, the in-water amenities have gone from unthinkable to a valuable draw.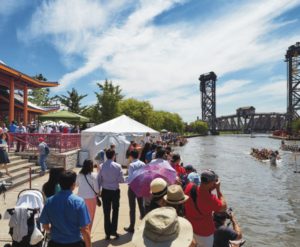 The trend of re-envisioning community waterfronts by restoring them to a more natural state, and by transforming them into recreational havens, continues unabated.
"By this time, the water is so much cleaner that being near the water isn't as scary. The final phase we've worked on is the boathouse, which is a recreational amenity and revenue generator," said Hana Ishikawa, design principal for Site Design Group. "And it provides access to and recreation on the river itself, which the city didn't have there previously."
Site Design Group is now looking to tackle even more troubled waters with its Bubbly Creek Framework Plan for the remediation of the South Fork of the Chicago River, a project that began roughly a decade ago.
In other areas, in-water amenities may be limited because significant commercial traffic still uses the water today. But majestic waterfront views are becoming the spine holding together networks of parks, playgrounds, restaurants and cultural attractions that become urban hubs. Such has been the case with the Smale Riverfront Park in Cincinnati along the busy Ohio River."It's where the stockyards from Upton Sinclair's The Jungle were. It talked about how you once could walk on the water there because the remnants from the cow-slaughtering industry were just thrown right into the river," said Brad McCauley, managing principal for Site Design Group. "It's definitely come a long way." This project is also focused on restoring a naturalized shoreline to bring habitat back to the city, to remove toxins and to cleanse the waterways so that more people will be able to use it for recreation.
In fact, the park's Rosenberg Swings looking out on the city's iconic Roebling Suspension Bridge as part of the park have been a particular success. "They are over-successful, which is great because it means that it's a good idea," said Dawson, whose firm has worked for years on various phases of the project. "Most evenings you have to wait in line to get a swing. That's a good problem."
Read the full article at Recreation Management.