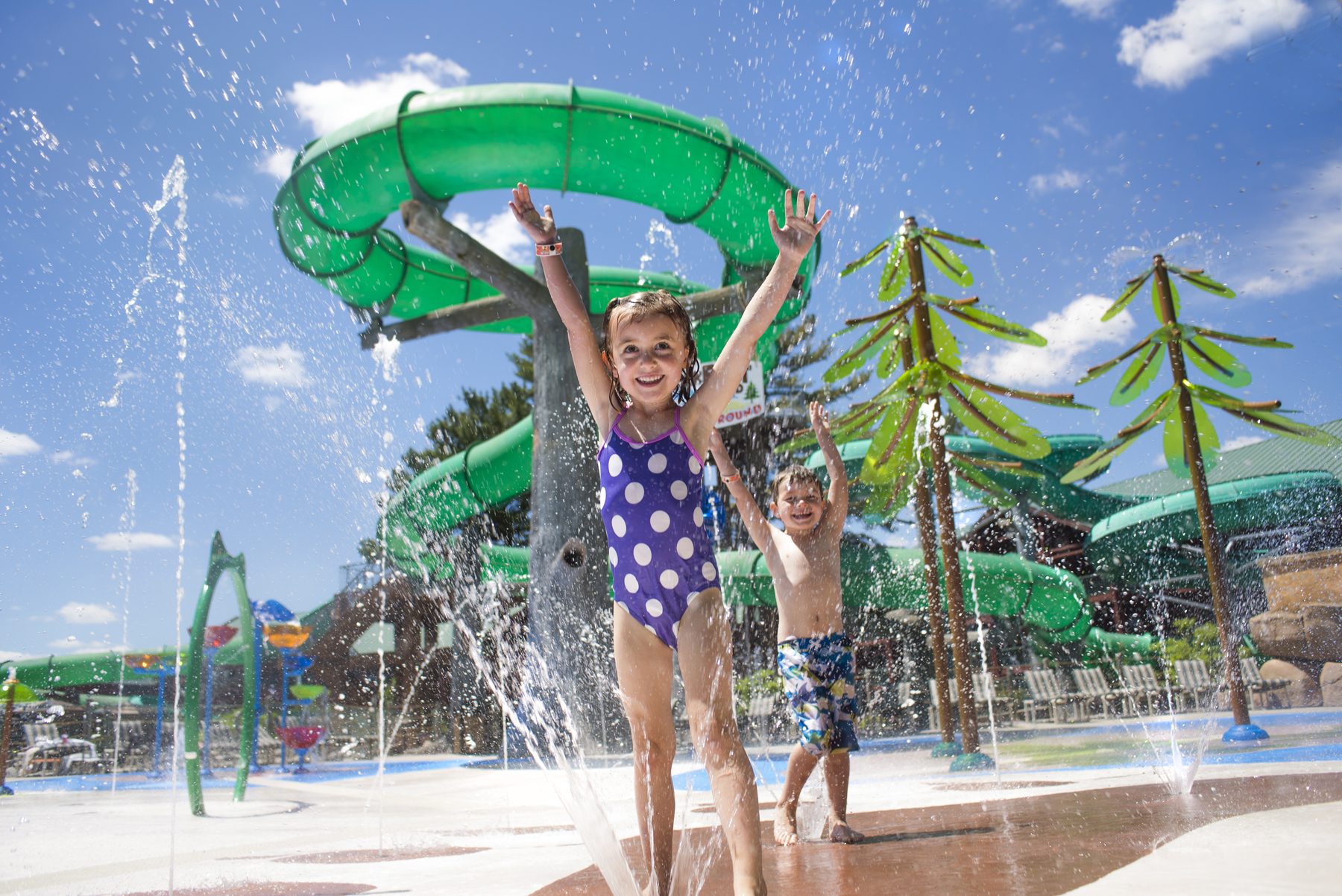 In the August 2014 issue of Athletic Business magazine, Paul Steinbach has a great piece about "Key Considerations When Building a Splash Pad." In the story, Steinbach talks with our own Ron Romens about things to think about with splash pads and their unique features. You can see the original story by clicking above, or read on below:
They're bubbling up from Texas to Minnesota and from coast to coast as complements to traditional dry playgrounds and existing pools, as well as stand-alone aquatics amenities replacing traditional pools altogether. For many municipalities, both urban and suburban, splashpads offer a simpler, more affordable aquatics recreation alternative.
With little or no standing water (and thus no lifeguard staffing requirements), but a wide range of water-play options, splash pads represent a natural evolution of the backyard sprinkler cool-down concept. "The nice thing about splash pads in open parks is they're very cross-generational," says Ron Romens, owner and president of Commercial Recreation Specialists in Verona, Wis. "They represent a space where parents and grandparents can bring kids. The kids can play, and the moms have a cup of coffee. They don't have to be right next to the kids in case they have to grab them like in a wading pool. It's very much a social, community-building space."
But communities looking to build a splash pad still have much to think about. Here are several interconnected considerations: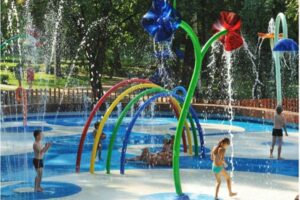 Target audience: While the park-visiting experience may be multigenerational, splash pads will not serve the full range of users that a pool might, focusing instead on the toddlers-to-teens market. Serving that narrower demographic nonetheless requires variety in the form of gentle, non-intimidating sprays — even mists — for the youngest users and higher-volume sprays and dumping elements for older users.
Features: Water that jets upward out of the surface or can be manually aimed through nozzles appeal to toddlers, while teens more likely enjoy subjecting themselves to 50 gallons dumped at once. "When you design a splash pad, you really design it into zones and areas for those different ages of kids," Romens says. "So in the toddler bay, you find laminar-type flow effects, features that are low to the toddler's height, things that are easy to turn and interact with. When you get to the more active bay, now you're putting in action-reaction play features where it takes multiple kids to get a different response from the water, by stepping on different jets or by moving things around. Then you get into competitive play."
Specific features range from ground-level trenches with operable water-flow gates to animal sculptures that shoot water down from 15 feet overhead — the flow manipulated by kids pressing certain valve caps to reroute the water. The key is getting kids moving, even more than they might in a traditional pool setting, according to Ed Benck, owner of Aquatic Recreation Company LLC in Eden Prairie, Minn. "We have products that take two or three kids to really interact fully with the product, so they're getting a little bit of a workout," Benck says. "We make water tunnels that kids can run through to get them active, to get them moving around."
Read the full article at Athletic Business.