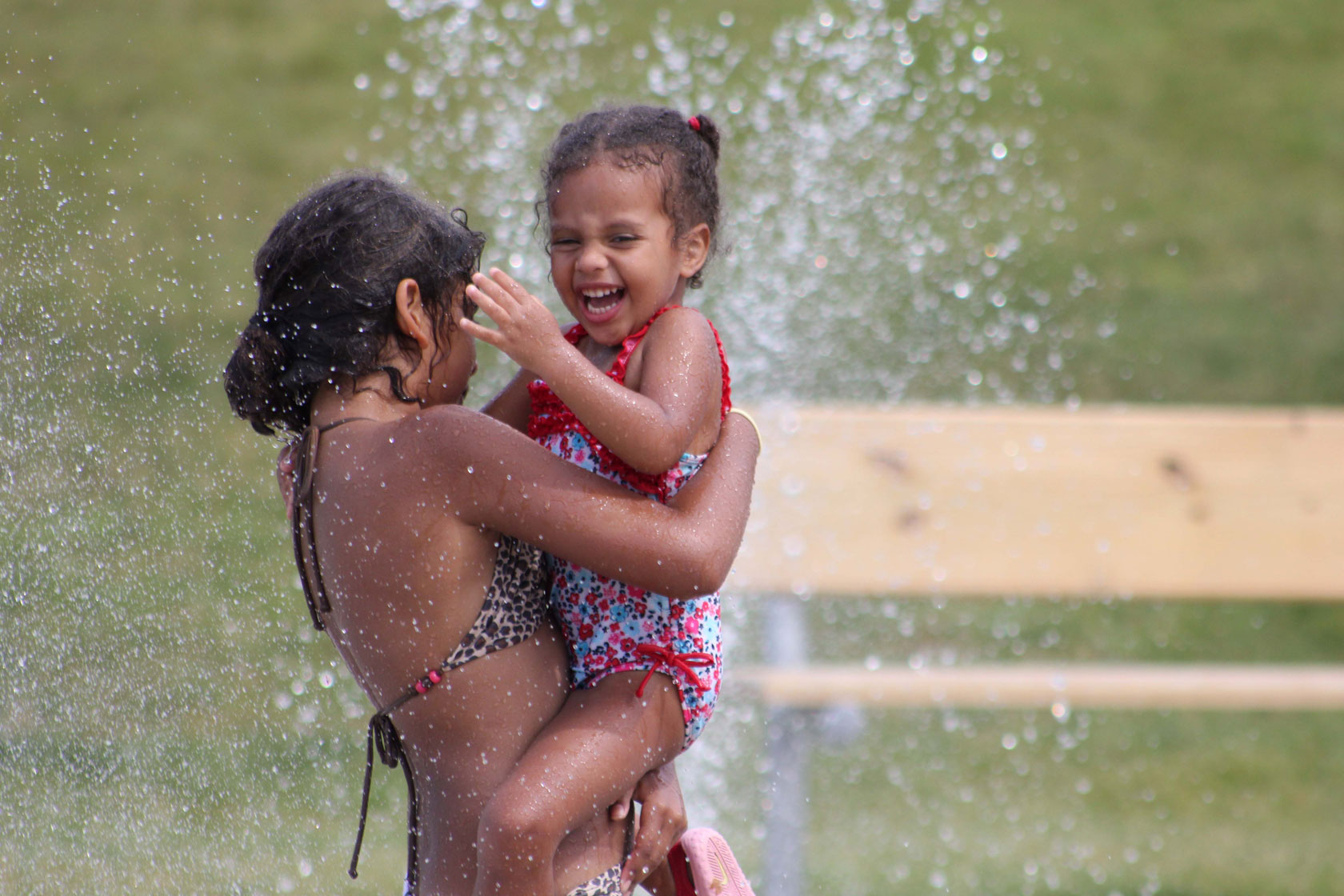 Fairview, NJ – In Fairview, New Jersey, what once was an underused street hockey rink has now become an exciting new multi-generational recreation area with a Vortex Splashpad® that has something for water enthusiasts of all ages. Last year borough officials worked with Commercial Recreation Specialists (CRS) to replace part of the area with a zero-depth, spray park that even the youngest of splashers can enjoy.
"The Columbus Spray Park is part of a bigger overall project of redeveloping our park," says Berge Tombaklakian, of Boswell Engineering, who serves as an engineer for the borough of Fairview. "Part of the space that once was the hockey rink is now the spray park. On the other part we installed two bocce courts, tables and seating. Now people of all generations can enjoy this area of the park."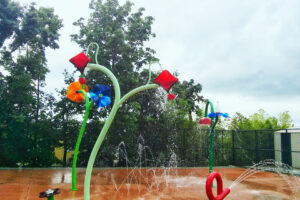 The 1805-square-foot Columbus Spray Park is made up of two pods that together have three zones individually designed for families, teens and toddlers. Both pods are flat, concrete surfaces that spray, shoot or mist water upward from geysers and jets in the ground and downward from colorful, oversized flowers, run-through loops and other fun features.
With no standing water in either zone, children of all ages can safely enjoy the interactive sensation of varied water movements, even without a lifeguard on duty. "When there's water standing more than a few inches, insurance companies require a lifeguard to be on staff," says Tombaklakian. "The zero depth of the spray park is much safer for toddlers and it eliminates the cost and time for park departments needing to hire lifeguards."
Commercial Recreation Specialists worked with Boswell Engineering to provide the spray park with a specialized Water Quality Management System for recycling the water. This filtration system doubles the standard rate of water turnover and uses a patented, automatic chlorine and pH controller. Now Fairview has a safer and more economical park, and patrons can enjoy healthy splashing fun for the whole summer, year after year.