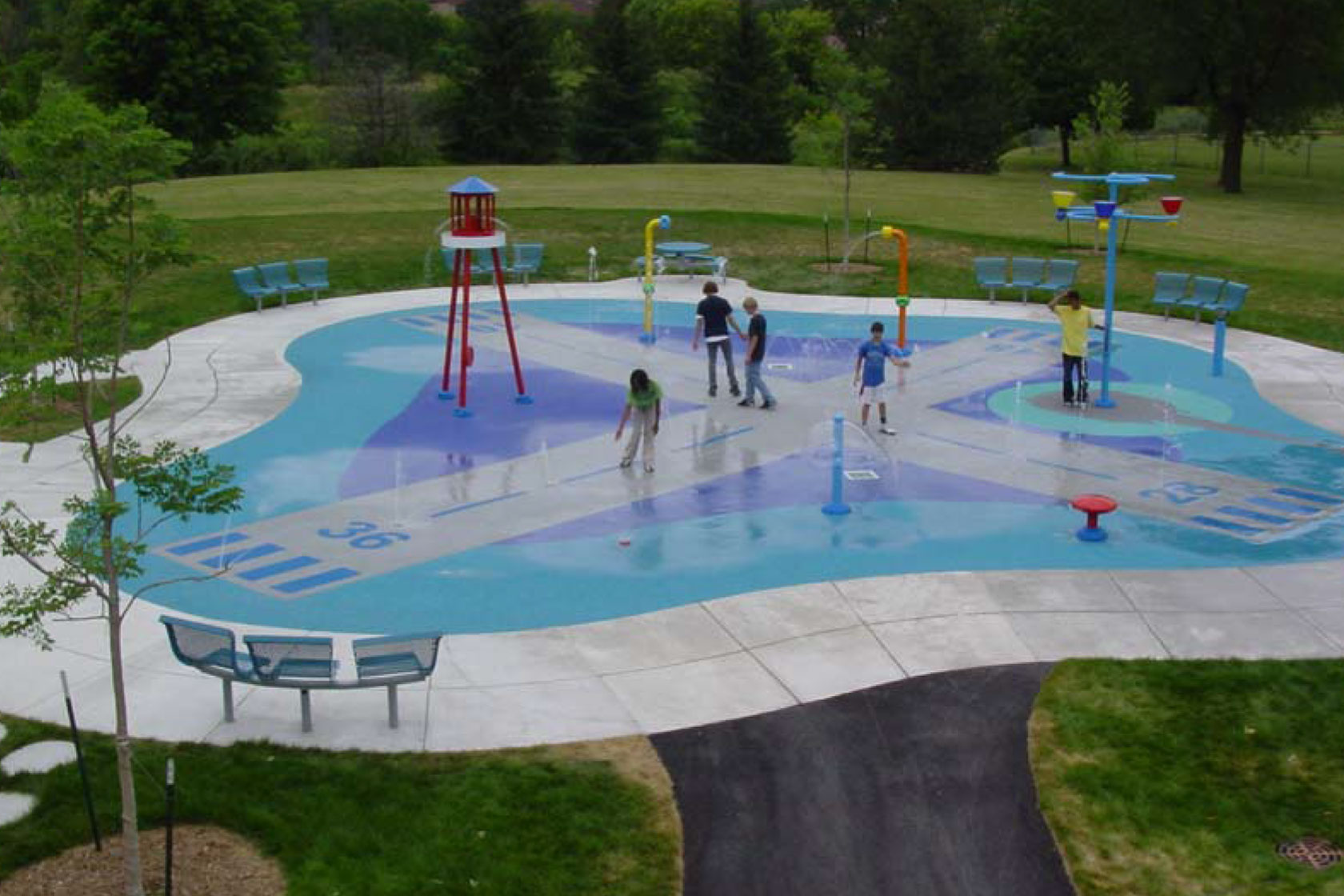 Commercial Recreation Specialists (CRS) worked with Milwaukee County's Public Works Engineering Dept. and the Park & Recreation Dept. to complete Splashpad installations at Madison Park and Washington Park for the summer 2009 season.  CRS provided design assistance, technical consulting services, startup & training services, and supplied water features manufactured by Vortex Aquatic Structures.   "Just as we have seen across the recreation industry, Milwaukee County found a Splashpad was the ideal solution for updating their parks because it has a lower total cost of ownership when compared to a wading pool or full-sized pool facility," said Ron Romens, president of CRS. For example, fewer amenities are required (such as restrooms and changing facilities) and staff costs are reduced because life guards are not necessary. In addition, Splashpads offer better play value for people of all ages and abilities, and provide opportunities for multi-generational play.
Both of the new Milwaukee County Splashpads feature customized designs to reflect characteristics of their surrounding neighborhoods.
Washington Park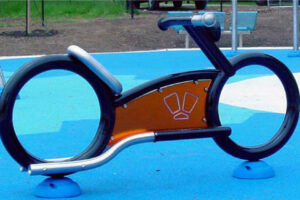 The Washington Park Splashpad, which was added to an existing swimming pool, has design features that pay tribute to Milwaukee's manufacturing heritage with an industrial elegance theme with  fluid lines and stainless steel elements. It even includes a custom motorcycle feature to highlight teh proximity of the park to the original Harley-Davidson factory.
Madison Park
Located near Timmerman Airport, the Madison Park Splashpad has an aviation theme with custom concrete and spray patterns that resemble runways, a tower to resemble an air traffic control tower, and a unique helicopter vertical spray feature.