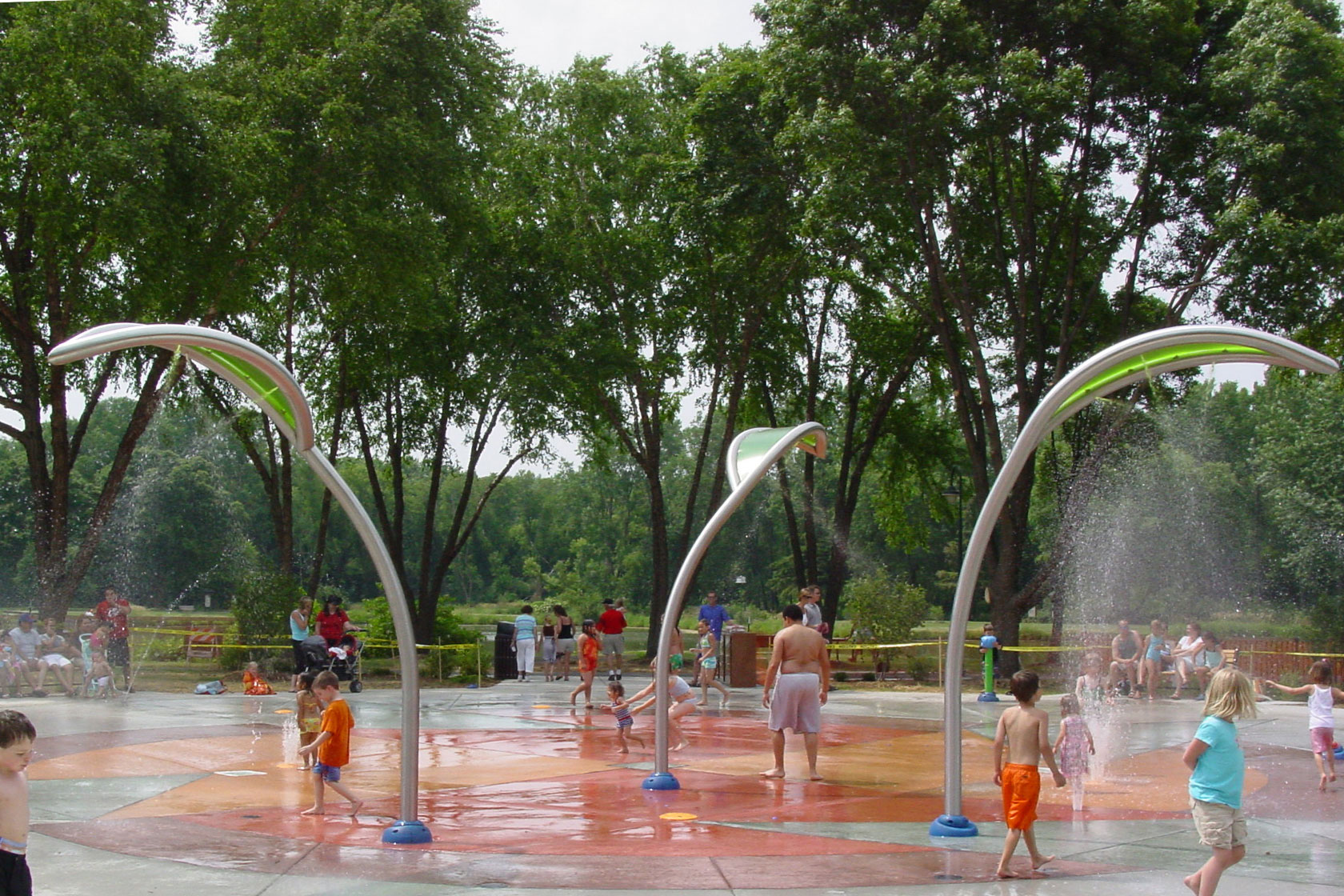 Middleton, WI – Commercial Recreation Specialists (CRS), Schrieber Anderson  and the city of Middleton completed a 3,400-square-foot, Splashpad in Lakeview Park in July, according to Ron Romens, president of Commercial Recreation Specialists.  CRS supplied water features manufactured by Vortex Aquatic Structures, provided technical consulting services and training.  The project was made possible through grants from American Girl and the Madison Community Foundation, totaling $150,000.
"The flow-through Splashpad drains into a pond where the water continues on to recharge a wetland area that the city typically has to add water to in order to retain the wetland," said Romens.  The Splashpad is integrated into the overall park design and includes three Vortex Water Garden vertical features, and the potential for seven additional features. Expansion is made possible through Vortex's SafeSwap system, which sets infrastructure in place for future development and/or seasonal removal. The SafeSwap feature allows Splashpad components to be rearranged or moved as the needs of the facility change, and allows the city to expand the Splashpad with new components as budget or donations become available.
The Splashpad at Lakeview Park also includes a programmable system for creating new, interactive sequences to keep the experience fresh not only all summer, but also year after year. Each time the Splashpad is activated, a customized four-minute sequence among the spray components begins. The Splashpad has a capacity of approximately 130 people, and requires no fencing or staff. It will be open from Memorial Day through Labor Day, from 10 a.m. until 7 p.m. daily.  So far, the Lakeview Park Splashpad has been used extensively and, because of increased demand, hours will soon be extended until 8 p.m.