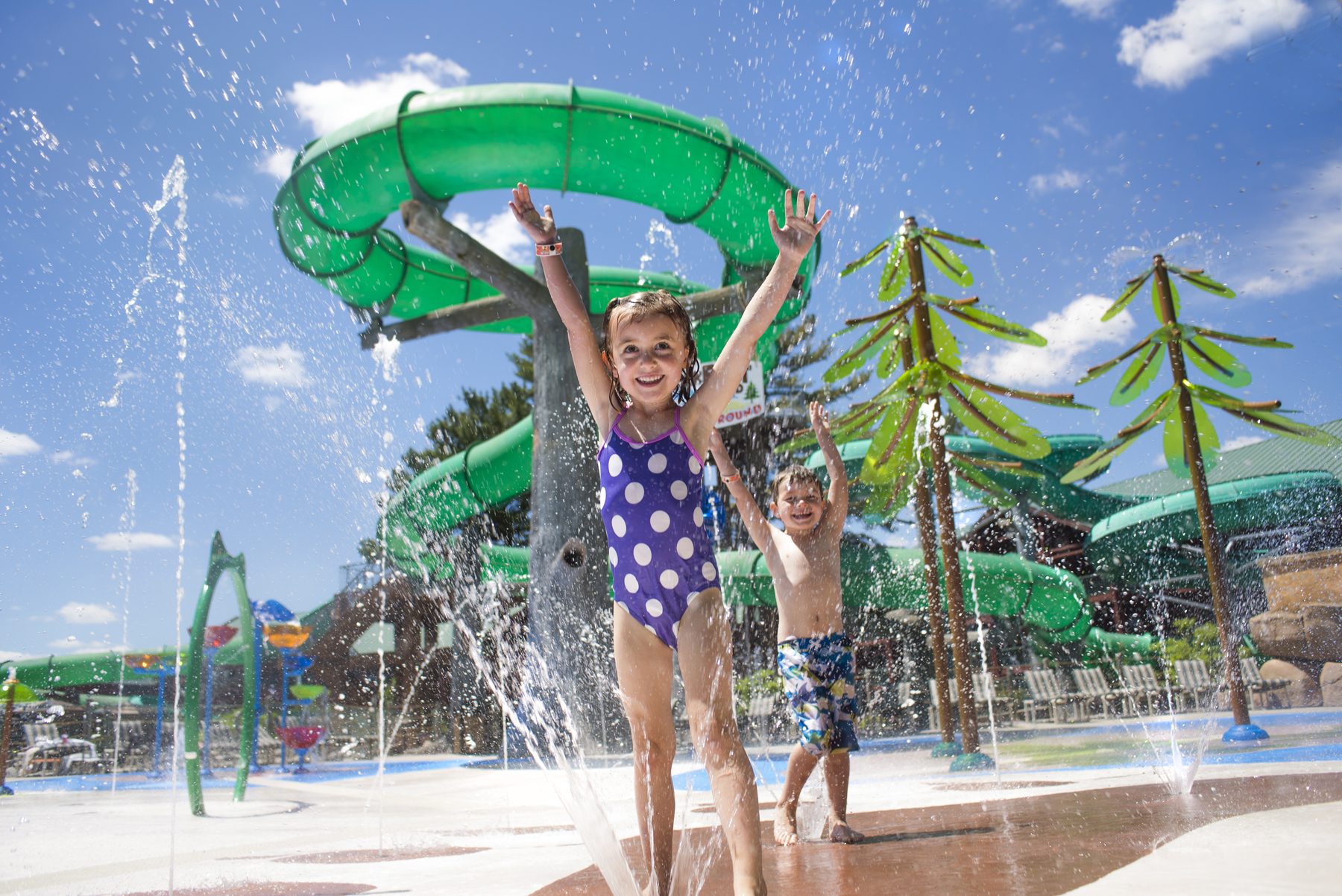 Verona, WI – Wilderness Hotel & Golf Resort in Wisconsin Dells, WI, prides itself in catering to the entire family, including the littlest of water enthusiasts.  Last year the waterpark created a safe, exciting water play space for this age group and their parents when, together with Commercial Recreation Specialists (CRS), it replaced an aging wading pool with Bear Foot Island Sprayground.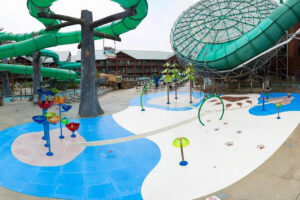 Bear Foot Island Sprayground is a 3364-square-foot Vortex Splashpad® that sprays, shoots or mists water upwards from geysers and jets in the raindeck and downward from woodsy-themed fountains, bear paw activators, giant bull frog loops and silly water bugs. Because there is no standing water, the "zero-depth" pad eliminates the need for a lifeguard and even the youngest of children can safely enjoy the interactive sensation of water movements while their parents relax in the surrounding seating.
"We were looking for a more relaxing water feature for adults with small children, where supervision would not be as great an issue as it is with the deeper pools," says Brian Purdy, building systems director for Wilderness Territory.  "We were also able to customize components to fit our resort's wilderness theme and the pad will allow for redesign to keep our guests coming back, as well as future expansion."
CRS collaborated with Badger Swimpools of Prairie du Sac, WI, for the Splashpad installation, and the team formulated a custom design that could utilize the existing pumps from the old wading pool. Re-using parts of the existing infrastructure not only made the project more economical for Wilderness Territory, but also more eco-friendly by reducing the amount of waste going to a landfill.