---
Add your logo or custom design to these U.S. Coast Guard approved life vests. Choose from three styles:
Depending on vest style, custom designs can be placed on the left or right front chest and/or back of vest. Vests are available in various sizes and color combinations, each style is sold in boxes of 6. Print your logo with one color — black, white or a single Pantone color.
Minimum of 8 boxes (48 vests) required. Please allow 4-6 weeks lead time.
877-896-8442
---
▶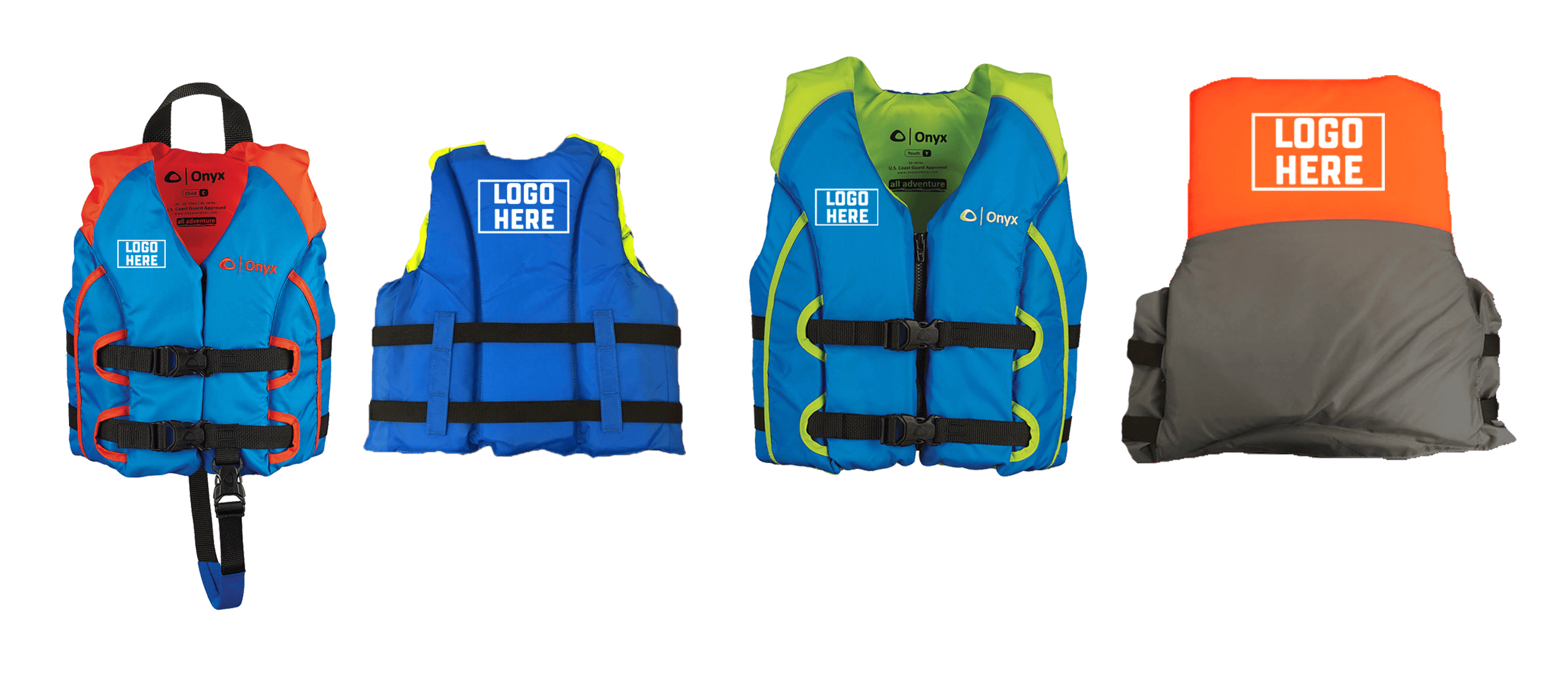 All Adventure Life Vest: Feature a segmented foam design for a better fit and zippered front with waist belts to keep them from riding up. Child, Youth, and Adult sizes in multiple color combinations are available for custom printing.
---
▶
General Purpose Life Vests: Comfort and safety for all types of water activities. Infant models come with leg strap, pop up pillow and grab strap for quick recovery. Infant/Child, Child, Youth, Adult, and Oversized sizes in red or blue are available for custom printing.
---
▶
Livery Paddle Vests: Perfect with all paddle sports with a low profile, they're lightweight with a compact foam design and high foam backs to accommodate high back seats. Adult and Oversized sizes in blue or yellow are available for custom printing.